Who runs the world? Donatella Versace′s girls, as proved by the army of miniskirt-clad and animal print-wearing women she sent out for Spring 2016. Get all the details of the celebrity-filled affair here.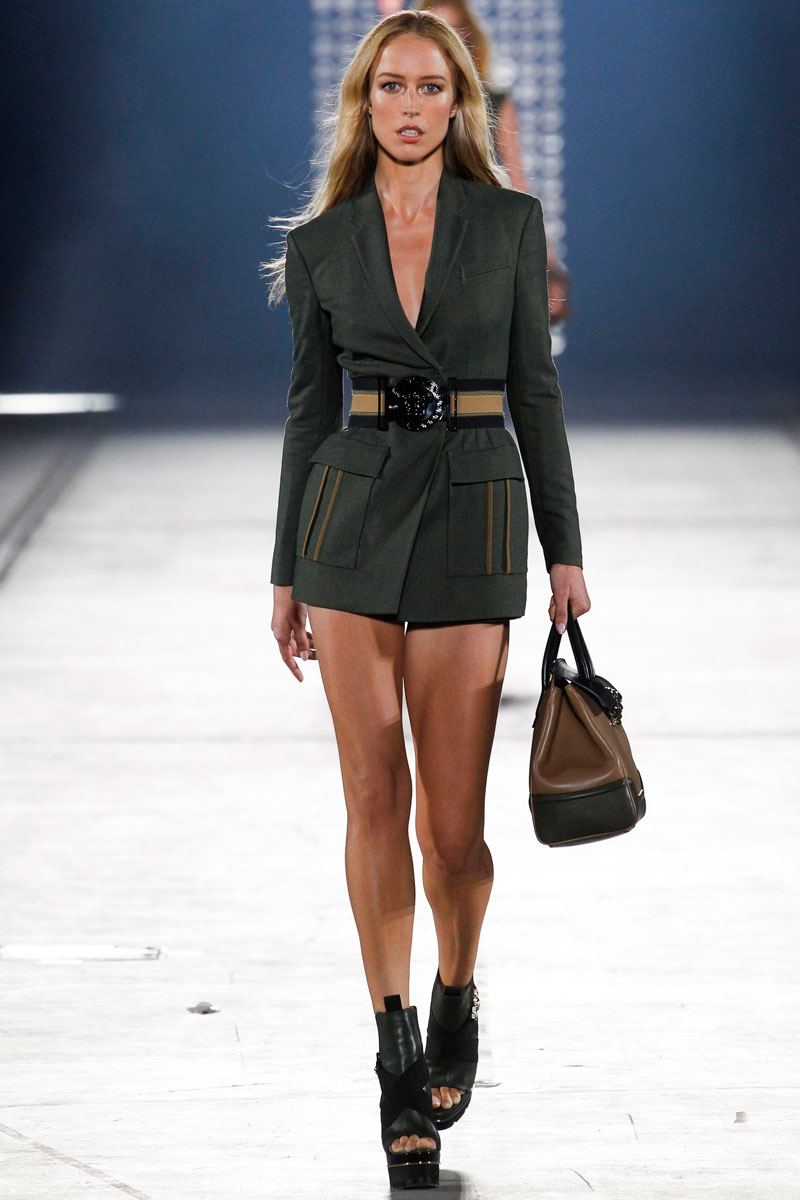 1. She might have a thing for hip-hop stars, but Donatella Versace′s soundtrack this season was a dance beat with a spoken-word track that kicked off with the proclamation: This song is dedicated to women everywhere regardless of color, religion, sexuality, or what sex they were born with.

2. Versace muses Naomi Campbell and Heidi Klum sat front row alongside Gigi Hadid paramour Joe Jonas.
Who is the Versace woman? This is the fundamental question that Donatella Versace will revisit tonight, when the house′s Spring 2016 show bows in Milan. In the past, the Italian designer has found inspiration in boldface names
Versace Fall Winter 2016 Fashion Show